TREKKING IN COLCA CANYON - CABANACONDE - PACHAMAMA
The Best Trekking Information About Colca Canyon
We invite you to explore Colca Canyon in a different way by visiting Cabanaconde and its surroundings. Most of the trekking trails in Colca Canyon departure from the traditional village of Cabanaconde. There are several trekking options according your needs starting from 1 to 5 days. You can also enjoy by doing short hikes, biking from Cruz del Condor, visiting Viewpoints to observe the depth of Colca Canyon or ride a mule to Kallimarka ruins.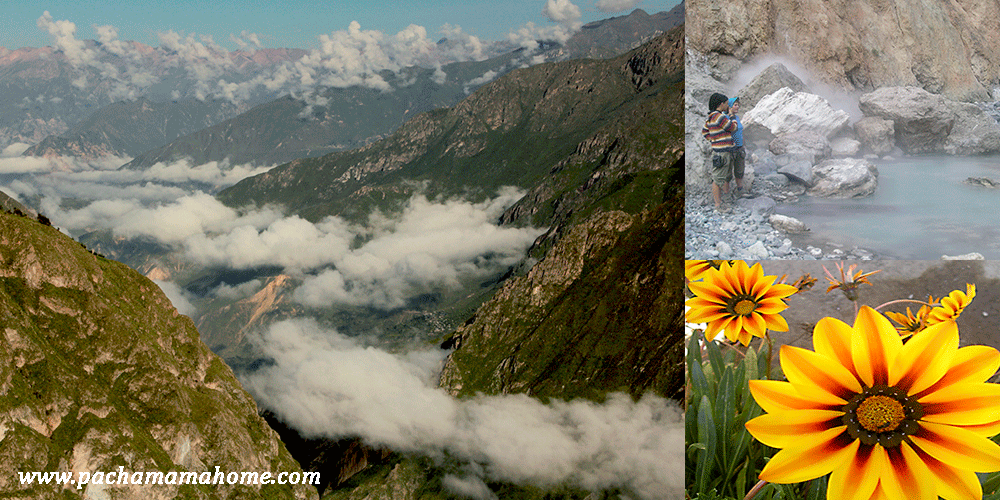 Welcome to Pachamama Family House - Cabanaconde
Pachamamahome is a nice family atmosphere hostel opened since 2007 and it is located right in the heart of Colca Canyon, in the traditional village of Cabanaconde (3, 287metres), 5 1/2 hrs. By bus from Arequipa city.
We offer you a nice family atmosphere, comfortable rooms, a good breakfast with crepes, a nice view of Cabanaconde and the mountains from our roof terrace (see services). We also have a quiet cozy Bar - Restaurant - Woodfired Pizzeria where is the perfect place to meet travelers and organize your hiking into the Colca Canyon.
Pachamama has been and it is recommended by several international travel books and we must mention that most of our guests who comes to visit us it is only to get free trekking information for Colca Canyon. We will provide you valuable trekking information with an update trekking map and the most important is that we help you to plan a safe trekking in Colca Canyon. It is worth mentioning that we also organize not conventional tours in Colca Canyon or that you can hire a local guide for your trek.

Our guests reccomends Pachamama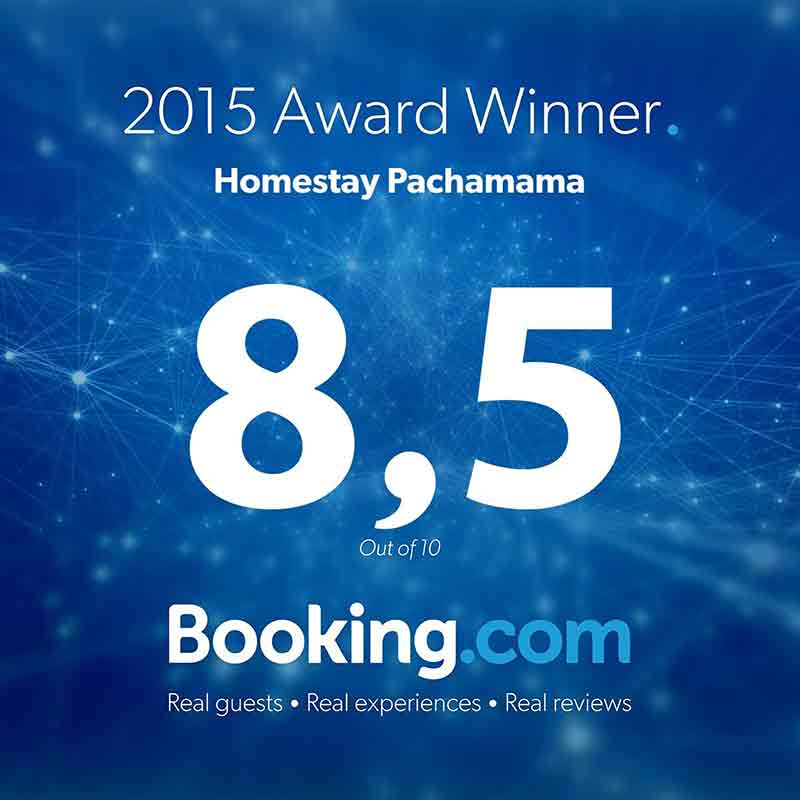 Pachamama is as well recommended by international travel handbooks as: Lonely Planet, Guide de Routard, Footprint and others.

BOOKING - SERVICES - PRICES FOR PACHAMAMA HOSTEL
Book a room at our hostel. We offer comfortable and clean rooms, hot water all day, nice family atmosphere, good breakfast, great views of Colca Canyon and the village of Cabanaconde, check for the prices and more here.
Pachamama also has a Bar - Restaurant - Wood fired Pizzeria, friendly atmosphere, candlelight restaurant, warm place and romantic during the night. This is the place to meet other travelers and tell your trekking experience in Colca Canyon. For more information to book at pachamama, here.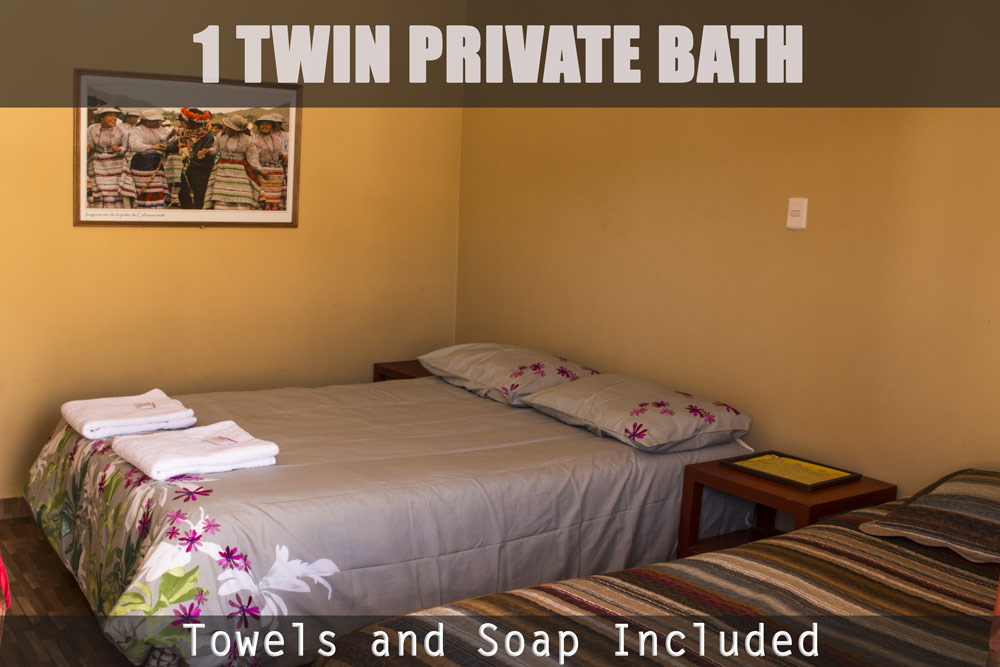 GENERAL INFORMATION OF TREKKING IN COLCA CANYON
You will find in our website all about:
Trekking information of Colca Canyon
Trekking without a guide or with an organized tour
Trekking alternative from 1 day to 5 days
Recommendations before and after your hike in Colca Canyon
Village of Tapay
Fure and the waterfalls of Huaruro
Viewpoints of Colca Canyon, Viewpoint Cruz del Condor
Viewpoint of Cejana
Viewpoint of Tapay
Biking tour from Cruz del Condor to Cabanaconde
Classic and alternatives trekking trails
What to see in Colca Canyon

CABANACONDE - MIRADORES
The landscapes of Cabanaconde offer beautiful panoramic views of Colca Canyon. You must visit the famous viewpoint of Cruz del Condor, the viewpoint of Tapay, the viewpoint of Achachiwa, the impressive pre-inca terraces of the Cabanas, the snow-capped mountain of Bomboya (5150 m), Sepregina, Hualca- Hualca (6025 m) and The Lake Mukurka (4,310 m). More information here…
---
BUS SCHEDULE AREQUIPA - CHIVAY - CABANACONDE - COLCA
How to get from Arequipa to Cabanaconde?. How to get from Cabanaconde to Arequipa?. How to get to colca canyon from Puno - Cusco to Colca Canyon?. You can check the update bus schedule from Arequipa, Chivay and Cabanaconde. More information for bus schedule Arequipa - Colca Canyon...
---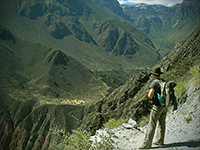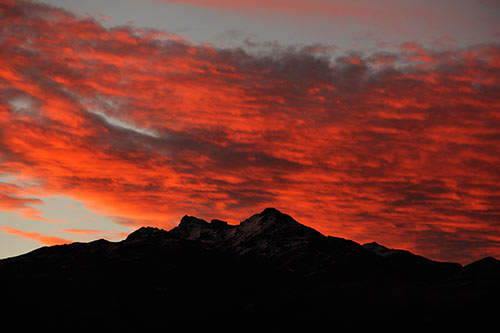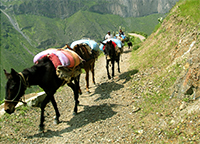 Sangalle (Oasis) this is the most popular trek of 1 day trekking from Cabanaconde to the bottom of the Canyon . Sangalle is a small piece of land situated at the bottom of the canyon the view and the color of the mountains are impressive. There are five places to stay and most of them offers bungalows. More information here...
The most classic trekking for Colca Canyon is the trekking to San Juan de Chuccho and Sangalle, you can hike for 2 days and spend 1 night or why not 2 nights. You will also hike through the villages of Coshñirwa and Malata. Enjoy swimming in the pools of Sangalle. More information here...
This trekking is a bit alternative, almost same as the classic trekking tour of San Juan de Chuccho, but instead you spend the night in the village of Tapay (2800 meters) which offers a great view of the Canyon. More information here...
This is definitely one of the best alternatives hikes in Colca Canyon. Llahuar is a very quiet place and offers hot springs on the banks of the Colca river. This trek is a bit longer and you may need 3 days 2 nights. More information here...
The best alternative trekking that offers great views of Colca Canyon is the hike to Fure and Huaruro´s waterfall. You will rarely see other hikers on the trails. If you look for something different this might be your trek. You need 3 to 4 days to enjoy and you must hire a local guide. More information here...
BOOK WITH US YOUR BUS TICKETS TO COLCA
Pachamamahome offers these bus services, you can purchase and ensure your bus tickets in advance.
Book with us these private transportation services. By booking these services it helps you to save time and feel more tranquil and quiet during your trip to the Colca Canyon. You can also make a connection from Cabanaconde to Puno.

You can visit Colca Canyon by taking the service Colca Canyon a full day Tour. You will see the main tourist spots such as Mirador Cruz del Condor, Mirador Choquetico, Village of Maca, hot springs at Chivay, Mirador of the Andes, llamas, alpacas, vicuñas and more. More information here...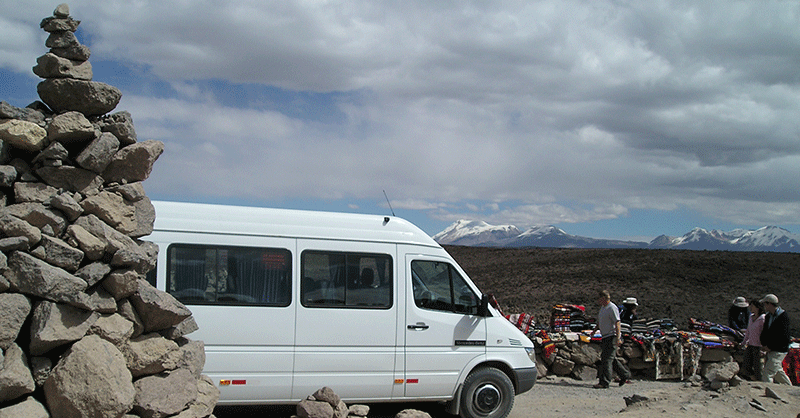 Tourist Bus is a minivan which departures from Arequipa to Cabanaconde at 3.00am. This service pick you up exclusively at your hostel in Arequipa. This service includes a stop at Mirador Cruz del Condor. More information Here...
This service departure from Cabanaconde to Arequipa at 9:30am. You can enjoy from the view of different viewpoints, hot springs of Chivay and observe some vicunas, llamas and alpacas. The bus drops you at the center of the City of Arequipa. More information Here...
We can book the service with 4M, daily departures from 1:30 p.m. to Chivay. We will help you with the connections from Cabanaconde - Chivay. This bus saves you much time and you enjoy the scenery of the Andes on the way to Puno. More information Here...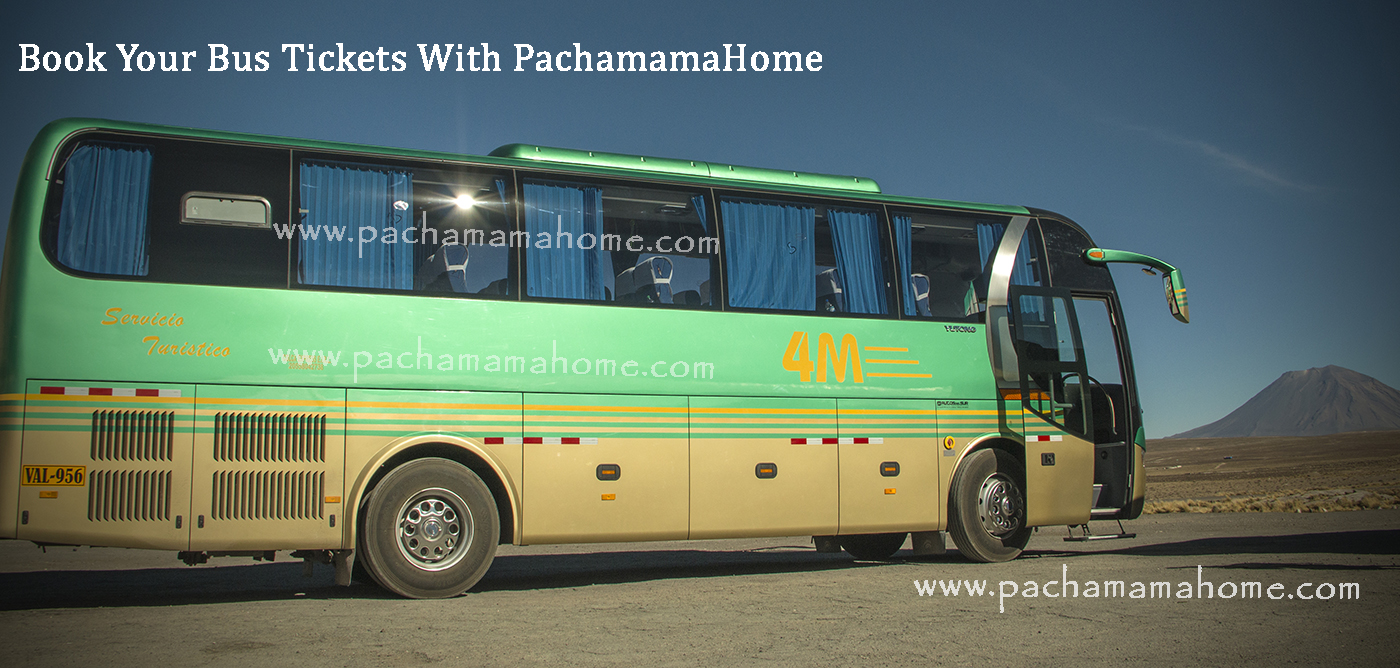 You can come directly from Puno to Chivay. It is the best option to come to Colca Canyon without going to Arequipa. Here more info for the bus from Puno to Chivay...
4M - Express offers now a new transport service that will drive you from Cusco to Chivay or if you are in Colca you can take the bus from Chivay to Cusco. This is the only way for now. You can help you to book these bus tickets. More information Here...
BOOK HOSTELS, BUNGALOWS AND FAMILY HOUSES IN COLCA CANYON
Pachamama can help you to make reservations for family homes that are found in Colca Canyon such as the villages of San Juan de Chuccho, Tapay, Sangalle (Oasis) and lodge at Llahuar. We can make your booking in advance through our website especially if it is high season. More information here...